Weekly Recap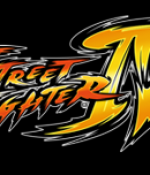 October 7, 2008
World of Warcraft:
Brewfest is over, and no I didn't get my Kodo Mount, but I did end up with a bag full of goodies. Other than the Kodo, what I also wanted was the [Direbrew's Remote], which I got. I also picked up one of every trinket that drops from the boss, including both Beerwench [...]
Week 9/30 – Recap

World of Warcraft:
Why is it that every time I have to take a short break from WoW that all the cool things happen during that time? This time I missed the Harvest Festival, Pirates' Day, and Brewfest (which is currently still going on).
Gaming:
I am currently a little over 45 hours into Spectral Force 3 for [...]

World of Warcraft:
Biggest news is the release date for the Wrath of the Lich King expansion has been set by Blizzard. The release date is November 13th, 2008! Onward to Northrend!
The PTR is open for patch 3.0.2. This patch would be similar to the patch which came out right before the release of the Burning [...]
World of Warcraft:
Self explanatory. Yay!
Real Life:
Football season started! My beloved Eagles are off to a great start with a big win over the Rams, 38-3. Next up, the Dallas Cowboys on Monday Night Football.
More in this category: