Soul Eater – 8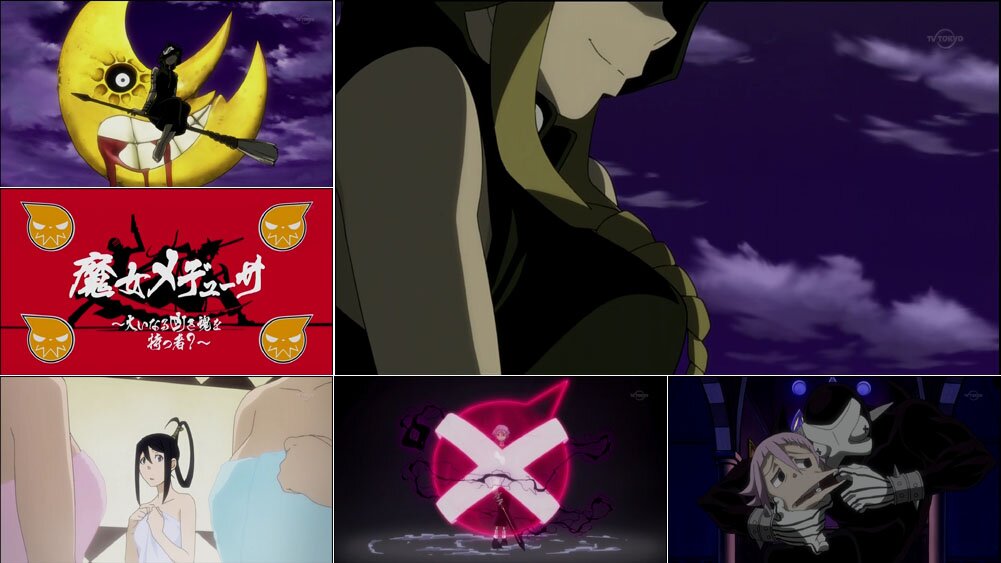 Witch Medusa! ~Great Evil Possessing One's Soul~
Episode 8 concludes the fight with Chrona and Medusa, and shows the outcome of the battle. What will happen to Soul?!
Summary: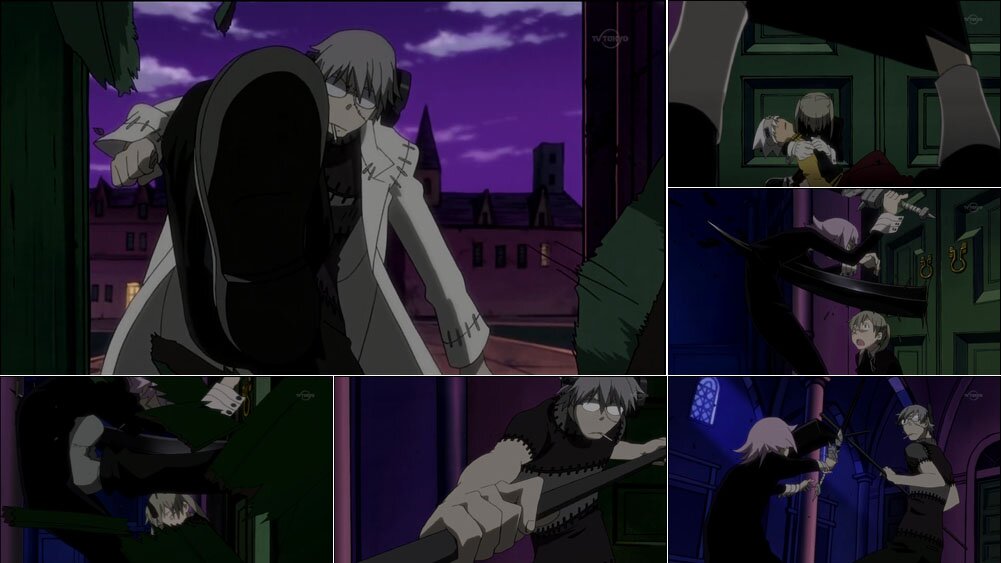 Continuing where last episode left off, Soul had transformed into human form to block an attack on Maka, getting badly injured in the process. Chrono comes in to deliver the final blow when Maka is saved. It was none other than Dr. Stein and Deathscythe.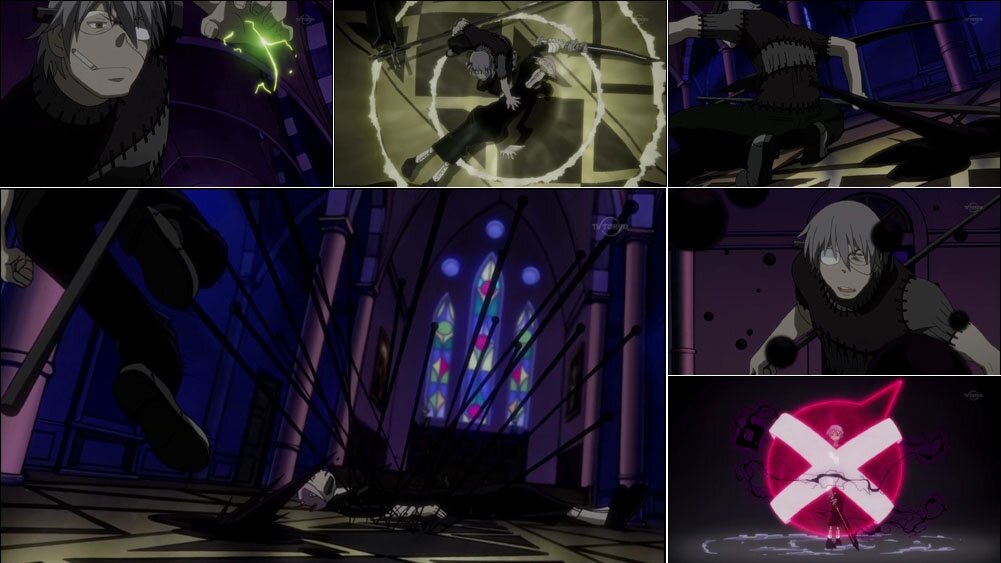 Dr. Stein and Deathscythe were able to block Chrona's attacks, and Dr. Stein was able to use his soul's wavelength to injure Chrona. However, what they didn't know was Chrona's black blood, was actually part of Ragnarok, and Dr. Stein was hit from behind.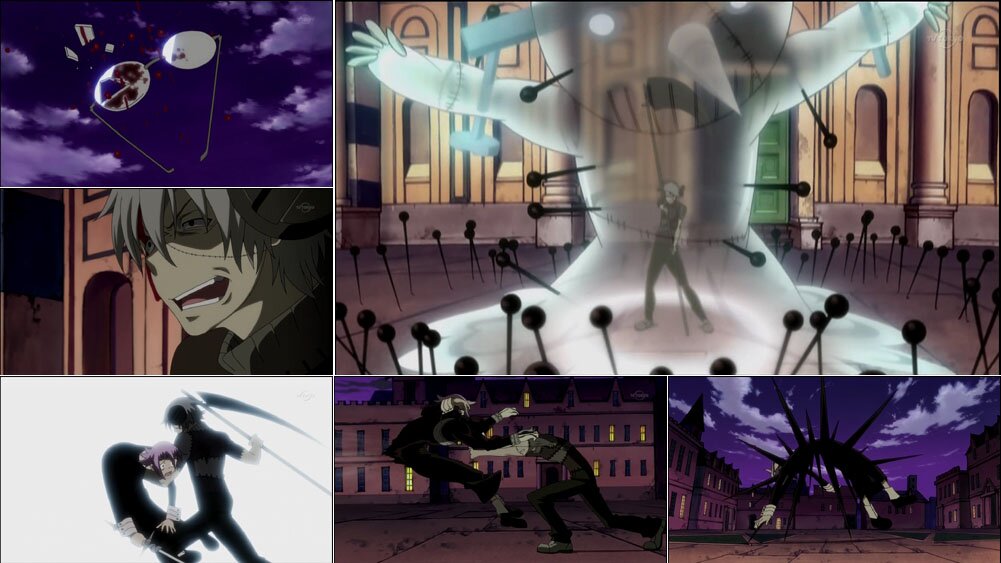 The battle continued outside of the church, where Dr. Stein was injured again by the black blood. In order to counter Ragnarok's Bloody Needle attack, Dr. Stein unleashes his Experimental Spirit Body, which protected him from all the black blood.
Dr. Stein then defeated Chrona and Ragnarok with his Double-palm Soul attack. After being defeated, Ragnarok seemed to be going out of control inside of Chrona's body.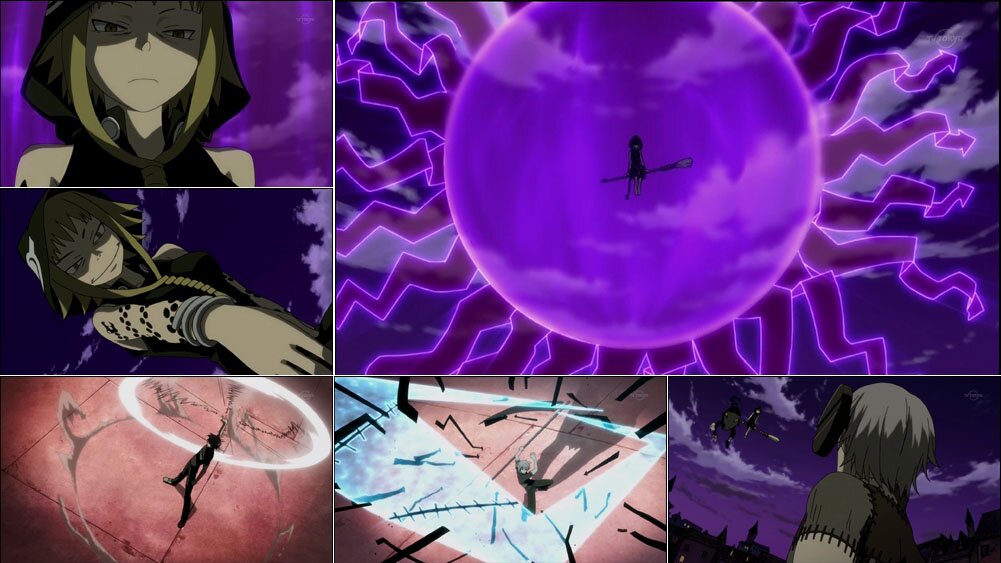 The Witch Medusa then released her Soul Protect, which concealed her wavelength, and revealed herself. She then attacks Dr. Stein and Deathscythe, who unleashed their Soul Resonance and easily deflected her attack with their Witchhunter attack. Medusa then took Chrona's body and flew away.
The following morning, Maka is standing beside Soul's bed in the infirmary. Dr. Stein says that his physical wounds have been patched up, but it looks like Soul's bloodstream is being infected by Ragnarok's Black Blood.
Hearing about Soul's injury, Black Star bursts into the infirmary and shows what a caring friend he is.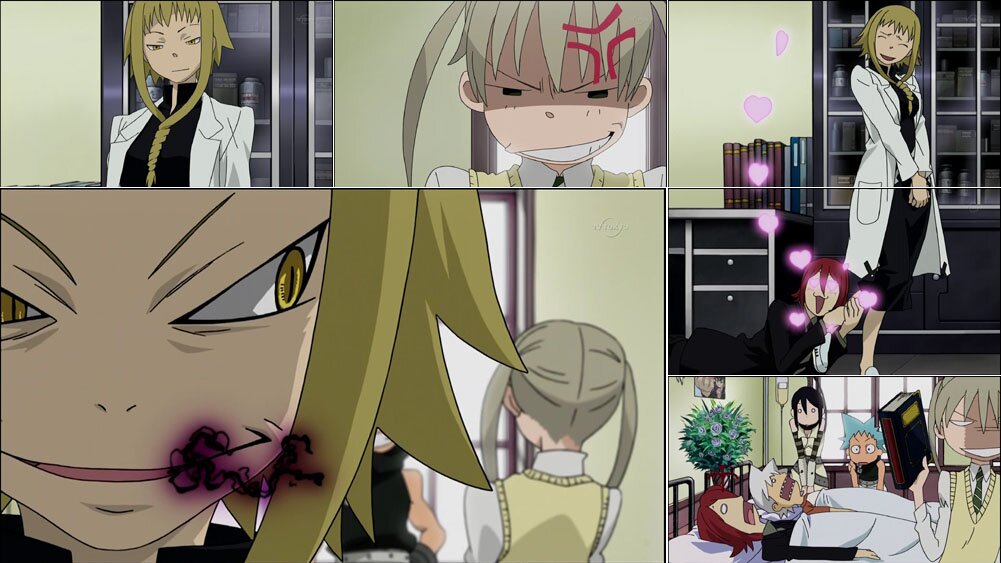 The nurse of the school shows up, and it happens to be the Witch Medusa! "What a twist!"
Preview: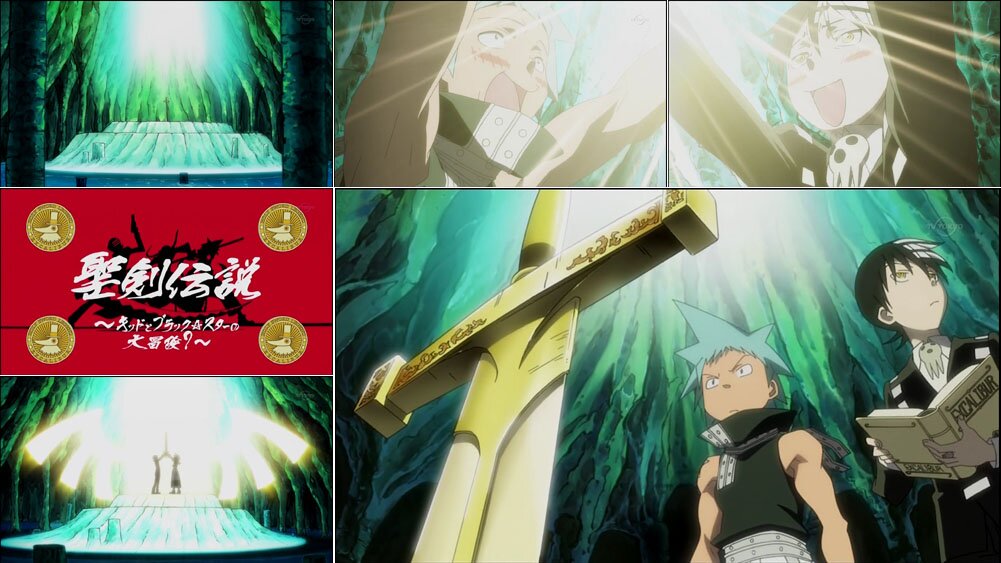 Next episode looks like Black Star and Death the Kid will go off on an adventure to search for the legendary weapon, Excalibur.
Thoughts: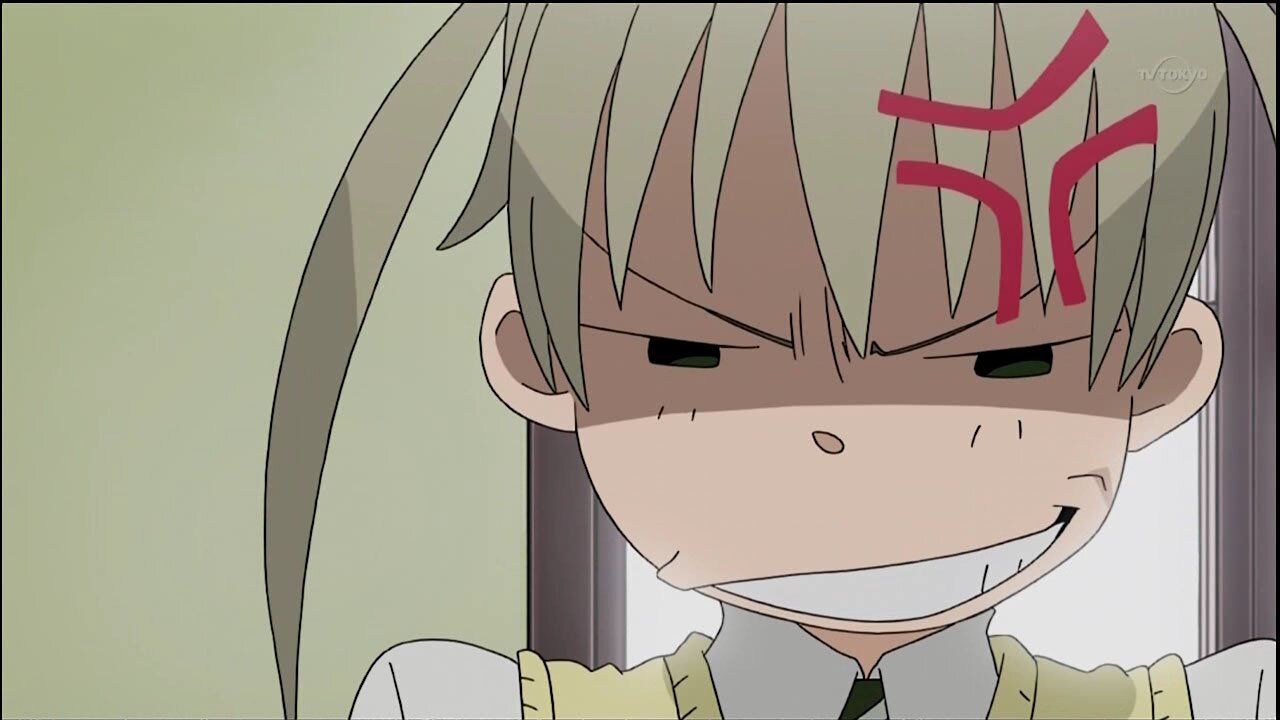 You don't want to see me angry. You won't like it when I'm angry!
I mean come on! I know they didn't get a real good look at the Witch Medusa, but if you can use your eyes to see people's souls, then you should be able to see that her hair is the same as the nurse at school! Oh wells… it is just an anime, and a pretty good one still. We've seen Dr. Stein fight with his bare hands before, and now they show him fighting by wielding Shinigami-sama's very own Deathscythe.
Next episode will take the series back on a less serious note, with Black Star and Death the Kid. Any episode with Black Star, I bet will be funny

Trackbacks
There are no trackbacks