I Haz Headless Horseman Mount!
Continuing the good day I was having on my Birthday, I got a message from my partner in crime to do a couple runs at the Headless Horseman. I thought to myself, "she wants to steal another mount from me!", but I didn't mind, I still needed the Helm and Pet for the other achievement I needed.
First couple of summons, we didn't get anything but the same rings over and over again. The [Hallowed Helm] and [Sinister Squashling] finally dropped a few attempts later. I won the helm and lost the pet.
The group went through many alt rotations. Switch to Alt A, pick up quest at Goldshire, summon Alt A, and so on. By picking up the quest, they were able to summon the Headless Horseman with the quest, then summon him again as a daily quest.
Then it finally happens…
Greed the Pet, lost, I didn't care anymore. My eyes were on a much bigger prize now. Now to wait for everyone to hit "greed" while I hit "need". That is what our partner was thinking, I know it! Warlocks are evil like that. Things went smoothly though, and everyone hit greed, and Blizzard presented me with my Birthday present.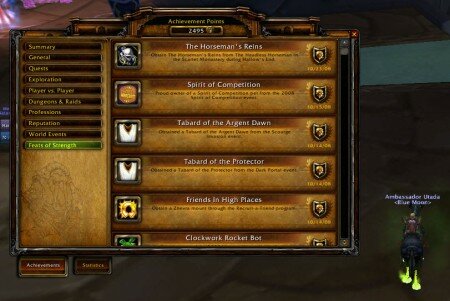 I couldn't find the mount at first while I was searching through my pages of Mounts. I eventually found it, but it had the same icon as a normal human mount so it was hard to find.
Thanks to everyone in the group for that long night of summonings. Especially for letting me stay in the group while everyone logged on to their billions of alts, while I only had my Mage.
The best thing about the [The Horseman's Reins] is that it functions like this year's broom mounts. It scales according to your riding level. So if you have the skill to ride flying mounts, so will the horse!!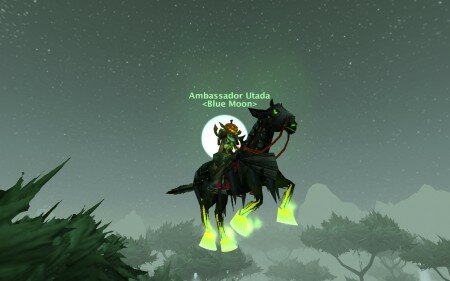 Related Posts: