A Few Things That Annoy Me
There are a few things that have been bothering me lately. I've been doing dailies again like a big boy- mainly because I want those Argent Tournament pets and mounts. The extra gold is a bonus. I've also been doing the Oracles quest since I already have the Frenzyheart Brew, now I can concentrate on the pets and mount.
While doing these dailies, I've ran into a few inconveniences along the way.
Sholazar Basin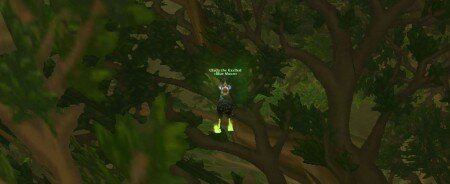 Normally I don't mind this tropical jungle scenery, but the trees keep getting in my way! Everywhere I fly in this area, I end up getting stuck in some tree. Auto fly from one pillar to the next? Nope, you'd get stuck in the trees. You would need to fly straight up for awhile to clear all the trees, fly to your destination, then fly back down. Even on the way down you could get stuck!
This quest guy right in this hut annoys the crap out of me. I know I COULD dismount and walk up the steps to get the quest from him, but NOOOO~ I gotta be stubborn and keep flying my mount into the side of the hut, frantically trying to click on him to recieve/turn in the quest. I turn the camera around til I get a clear view of him, then zoom all the way in. Stupid quest giver… go stand on the steps or something.
Wintergrasp
I don't know about your server, but on Ner'zhul, I get massive lag whenever there is a Wintergrasp battle coming up. Dalaran will lag, Icecrown will lag, and Wintergrasp will be playing at about 4 fps. While waiting for the WG portal to open, people have the tendency to start AoEing for no reason at all too! Maybe I just need a new computer…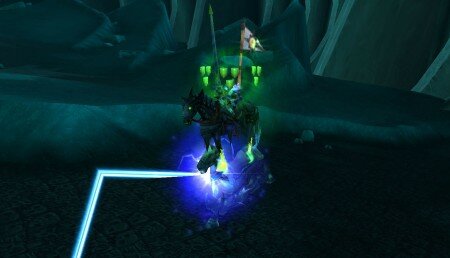 It always seems that whenever I'm doing the "At the Enemy's Gate" or "Battle Before the Citadel" dailies, WG is going on, and I lag like crazy. I would end up getting killed by a Gargoyle after 10 minutes of jumping around spamming the "2″ key to throw my lance. Don't even think about going after the Lieutenants or Commanders at this time, it's not going to happen.
Other

This wasn't originally going to be in the post, but it just happened not too long ago so I decided to add it. When someone on your friend list deletes their character, changes their name, or transfers off the server, you get a nice little message from Blizzard saying that someone on your list is gone. Problem is, they don't tell you WHO IT WAS!! Then for the rest of the day, you're left wondering who it might have been. I STILL don't know who left!

Related Posts:
Comments
Trackbacks
There are no trackbacks