Blogtagged!
So Megs from Out of Mana has recently just tagged me for this blog tag thingy, and frankly, I'm a bit creeped out. Like some mysterious force is playing tricks on me. That or Megan is using her demonic powers to mess with my mind.
So the premise of this blogtag is to go into your image folder, open up the 6th folder, and post your 6th image. Then tag 6 other blogs. Just yesterday, at the recommendation of my friend, I just started reading this Manga called 666 Satan, I kid you not. Okay, coincidence? Maybe. I open up my blog's image folder, open up the 6th folder, and click on the 6th image.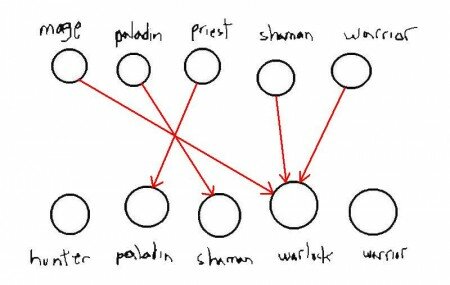 Are you kidding me? It's like she KNEW what the image was going to be. This image is part of my Hpwnwork Assignment post on Arena assignments. Who gave out this assignment? Yep, Megs. I hear she's been seen disguised as a Holy Paladin lately. Don't be fooled. She's still a Warlock at heart.
Okay maybe I'm just a bit paranoid. I blame it on the movie, "The Number 23", starring Jim Carey. Yea I thought the movie was pretty bad, but it makes you think…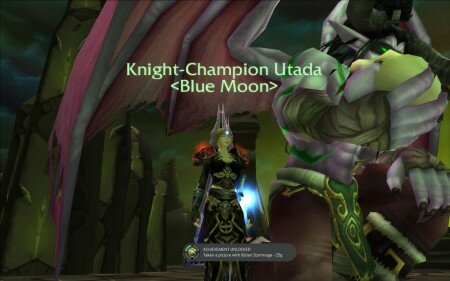 So I took a look into my WoW Screenshot folder also (like many bloggers also have done for this tag), opened 6th folder, and looked at the 6th image. Maybe I am just being paranoid… right?
Oh yea, time to tag 6 other bloggers. Tag, you're it!
Related Posts: