Back From the Cruise
And I came back seven pounds heavier, burnt all over my body, and my face looking waaaaay too tan. I had too much fun, and didn't want to come back to the real world. Sadly, it had to end eventually.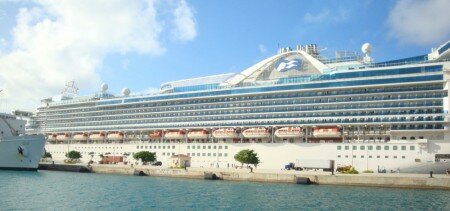 This was my home for the last 2 weeks
I came back just in time to enjoy the Fourth of July weekend, and now its going to be tough to get out of vacation mode, and back into normal mode.
Now I'm back in Philly, and still not fully unpacked yet. I'm currently using my suitcase as an extra closet right now, and my computer chair as an extra clothes rack. I'm too lazy right now to put away my stuff. I missed my computer! I missed the internet too! I have a lot of Anime, Manga, and Gaming to catch up on.
I heard it rained like 75% of the time here while I was away (suckers!), but right now I'm kinda wishing it would start raining again. I've had enough Sun to last me the rest of the summer already.
Hopefully I'll be back on track with the site, and start posting regularly again.