Otakon 2009 Pictures!
Here are pictures from this year's Otakon! There were a TON of people there at the convention this year. Over 25,000 people this year according to ANN. As always, there were a lot of cosplayers too!.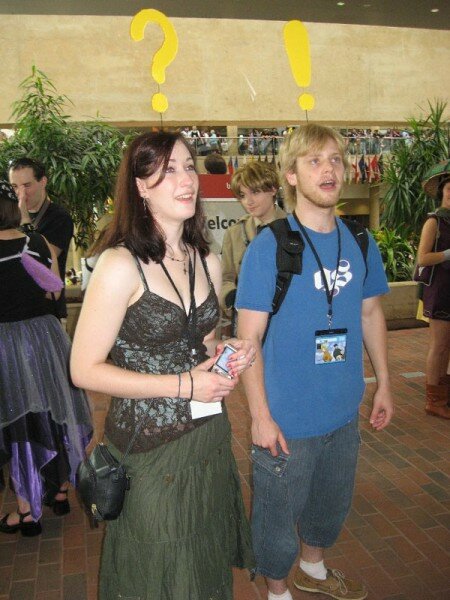 Friend: Oooh quest givers from WoW!
Me: ???
Friend: Over there to the left! See them?!
Me: …
Friend: Oh my God! They have big ass icons over them!
Me: Maybe I completed the quests already?
Friend: Wow… you are such a dork…
Me:
There will be over 100 pictures posted after the break, so let that be a warning to those of you who are reading from your mobile devices, or have a slower connection and don't want all the pictures loading in their browsers. It will be in a gallery format like when I posted last year's Otakon pictures.
Here are the pictures! Enjoy!
Comments
Prinny! said:

zupa said:

princeLaharl said: