3rd New Character for Street Fighter: IV

The third new character revealed is a luchador named El Fuerte ("El Fuerte" means "The Strong One" in Spanish). Mexican wrestling is characterized by rapid sequences of holds and moves, as well as spectacular high-flying moves, many of which have been adopted in the United States, and colorful masks. Lucha libre are known as luchadores.
Not much else is revealed about the character's moves and special moves-wise, but he appears to be a "Grappler" type of fighter. Looks like Zangief and Abel will some competition in that fighting category.

The final version of the game is not nearly complete yet, and there is still time to add new characters and tweak with the system a bit.
So far for playable characters, they have the original eight, two boss characters, and two of the new characters.
We have yet to see M.Bison and Vega as the two other boss characters. Maybe even Akuma will make an appearance. Even EGM's April Fool's joke way back in the day, Gouken (Ken and Ryu's master) was hinted by Yoshinori Ono (game's producer), to make an appearance.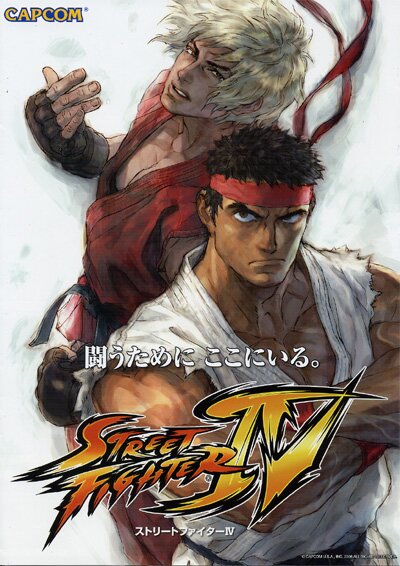 While characters specific to the Street Fighter Alpha series or Street Fighter III have not been announced, Yoshinori Ono stated that characters such as Sakura or Ibuki could appear in console versions of the game if or when such versions are developed.
I particularly don't like using "Grapple" type characters in fighting games. Hopefully they spice up El Fuerte's moves a bit to make him really unique from Zangief and Abel. As for the remaining characters, Vega and M.Bison should be an automatic bid. Ono stated that he's trying to get every character from Super Street Fighter II – Turbo into the game, so we might be seeing some Cammy, Fei Long, T.Hawk, and Dee Jay action.
Although it is sad to see they won't make it into Street Fighter: IV, I'm glad that the console versions are said to have maybe Sakura or Ibuki. Good enough for me.

Related Posts:
Trackbacks
There are no trackbacks