Spell Hit for Raiding Mages

With the release of the Wrath of the Lich King expansion, there has been a few changes in the combat ratings due to the new level cap players are now able to reach.
One of those ratings is Spell Hit Rating, which is now just called Hit Rating. Here is an update to my old post on Spell Hit, now revised for the new level cap of 80.
"Spell hit is a combat attribute that increases a caster's chance to hit with spells. Spell hit is primarily obtained from talents or gear that has hit rating. The more gear with hit rating a caster has the lower the chance the caster's spells will miss (i.e. an enemy resist the spells). With patch 3.0.2, spell hit is capped at 100%; with enough spell hit, it is possible to reach a state where it is impossible for your spells to miss. A spell that fails to hit is shown as a miss, while misses caused by a target's resistance is shows as a resist. Spell hit has no effect on healing spells, as they will always hit."
Spell Hit Calculation Table: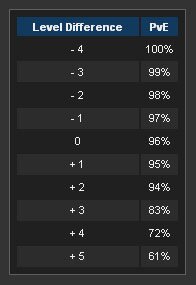 All Raid Bosses noted with a Skull as their level will act as though as they are 3 levels above you, meaning they will have a 17% chance to resist your spells. Don't worry though, there are many ways for you to increase the chances of having your spells hit your target.
Talents:
This is the first and easiest way to increase your Hit Rating. Depending on what spec your Mage is, you will grab one of the two talents (or both) to help the chances of your spells to hit.
In the Arcane Tree, you have Arcane Focus which increases the chances of your Arcane spells to hit by 1/2/3%. In the Frost Tree, you have Precision which increases the chances of your Spells to hit by 1/2/3%.
Gear:
On many Caster DPS gear, you will see various stats such as Spell Power, Critical Strike Rating, and Haste Rating. Another stat you will see is Hit Rating. At level 80, every 26.23 Hit Rating is equal to 1% Spell Hit. Grabbing gear with Hit Rating is essential to any raiding Mage.
Krizzlybear of Frost is the New Black has a great post about Spell Hit Gear you can acquire before your first raid.
Gems:
If there are Gem Sockets in your gear, another way to increase your Hit Rating, is with Hit Rating Gems. Here are a couple of Hit Rating Gems you may use depending on your own Spec, stats, and socket colors.
Blue Sockets
Red Sockets
Yellow Sockets
Enchants:
Now that you have some nice gear, you need to enchant them. If you find yourself in need of more Hit Rating, here is a few enchants you will be looking for.
Consumables:
Buff/Debuff:
That is all that you can do with what you have to work with at the moment, now what? Well now that you are ready to start running some instances, you need to know what other Classes have to offer which may also help increase your Spell Hit. There have been some changes with the way raid buffs stack now, and many Class buffs have been changed.
Buffs: The only buff that you can recieve that will increase your Hit Rating is from having a Draenei in your group. Having a Draenei in your group provides you with Heroic Presence which will increase your Hit Rating by 1%.
Debuffs: There are two debuffs which may be applied on a target which will also increase your Hit Rating. A Shadow Priest will provide the raid with the Misery debuff. A Balance Druid will provide the raid with the Improved Faerie Fire debuff. Both debuffs will give you a +3% Spell Hit on the target. These two debuffs will NOT stack.
Magic Spell Hit Rating:
On mobs that are 3 levels above you, and bosses with a skull as their level, you will need 17% Spell Hit to become Hit Capped. At Hit Cap, your Spells will have a 100% chance to hit your target, and is the number you would like to aim for. So how much Hit Rating you need from gear depends on your spec and raid members. *note: Blizzard rounds up*
Current Hit % ___________ Hit Rating Needed
00% ………………………………………. 446
01% ………………………………………. 420
02% ………………………………………. 393
03% ………………………………………. 367
04% ………………………………………. 341
05% ………………………………………. 315
06% ………………………………………. 289
07% ………………………………………. 262
08% ………………………………………. 236
09% ………………………………………. 210
10% ………………………………………. 184
11% ………………………………………. 157
12% ………………………………………. 131
13%……………………………………….. 105
14% ………………………………………. 079
15% ………………………………………. 052
16% ………………………………………. 026
17%……………………………………….. 000
Where do you fall on this list?
00% – Untalented
03% – Arcane Focus or Precision
04% – "the above" with Heroic Presence
06% – Arcane Focus or Precision with Improved Faerie Fire or Misery
06% – Arcane Focus and Precision
07% – "the above" with Heroic Presence
09% – Arcane Focus and Precison w/ Imp. Faerie Fire ore Misery
10% – "the above" with Heroic Presence
So if you know you will be raiding with a Shadow Priest or Moonkin Druid all the time, you should be aiming for 289 Hit Rating with gear. Just be sure to be prepared for when you won't have them.
Final Thoughts
Aim for the spell hit rating using only your own talents and gear. Don't rely on having a Draenei in your group or a Moonkin/Shadow Priest in your raid to make up for your lack of hit rating.

Spell Hit > Spell Damage > Spell Critical Strike/Spell Haste

Your 2k spell dmg and 40% crit won't matter if it is resisted

Use WWS to help raise your DPS. If you are low and the DPS charts, and your resist rate is at 28%, you now know what you can do to make it better.
Comments
Trackbacks
There are no trackbacks