A Quick Look at Quest Rewards for Wrath
To assure more readers that Wrath Won't Replace All Your Epics, here is a look at some of the quest rewards you will be seeing as you level up in Northrend.
The first two areas of Northrend is Borean Tundra and Howling Fjord, both are starting areas which are for players levels 68-72. These zones are the "Hellfire Peninsula" of Northrend, split into two areas to reduce the amount of clutter of players making their way into Northrend when the expansion is released. Here is a look of potential Mage gear replacements in these zones:
The next zone you will head to is Dragonblight, which is catered to players from levels 71-74. This zone will also be home to the new Naxxramas. Here are some of the Mage gear you can get with quest rewards in this zone:
Grizzly Hills is the next zone after Dragonblight. The recommended level for this zone is levels 73-75. This zone is home of the Grizzlemaw, the tribal Furbolgs. Notable quest rewards for Mages: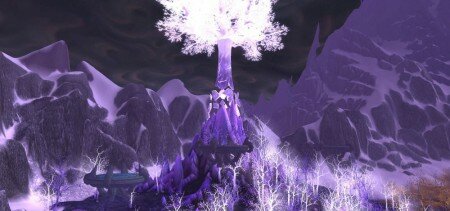 The next zones is Crystalsong Forest and Zul'Drak. Crystalsong Forest is recommended at levels 74-76 and Zul'Drak is recommended at level 74-77. Just like all the "Zul" areas we've had before, Zul'Drak will give us another zone populated with Trolls. Some more notable quest rewards for Mages: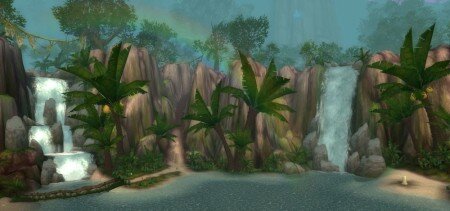 Sholazar Basin is the next zone which is catered to players from levels 75-78. The zone reminds me of a mix of Stranglethorn Vale and Un'goro Crater put together. It will be a big area for you to explore. The notable quest rewards for Mages in this zone are:
The last two areas will be Icecrown and The Storm Peaks. I suspect The Icecrown Citadel will be added later in a patch much like Black Temple was added in the Burning Crusade. This will allow players to fight the Lich King himself, Arthas. The level requirements for these two zones is levels 76-80 for The Storm Peaks, and levels 77-80 for Icecrown. Some more notable quest rewards for these zones:
It will be different for every player, but this will give you a good idea of what kind of gear you will be seeing in each zone in Northrend, and how well your current gear will last as you level up.
Trackbacks
There are no trackbacks