World of Warcraft:
It was stormy Sunday afternoon, around 3:00 PM. I restocked my Flasks, Potions, Oils, and farmed for 2 stacks of Basilisk food. I was all ready to kill M'uru/Entropius later that night. Then all of a sudden, internet and cable goes out. Yep, Comcast down! The most notorious boss in all of online gaming strikes again. I was without internet and television until the next morning.

I go on the Guild forums Monday morning to find out they have gotten M'uru/Entropius down… to 4%. I wish I could have been there. He/She/It dies this week definately!
Video Games:
I started playing Tekken 5 again. My roommate downloaded the online version on his PS3, so my free time has been spent playing that. Currently ranked at 1st Kyu using only Ling Xiaoyu.

Since I don't have a PS3 online username thingy, I've been playing on his, which is Katsu1017. Looking for challengers!
Anime:
The School Rumble manga ended… and the last chapter left me saying, "OmG wTF is this stupid $h!T? Arghh!" It felt like the author ended the series just to end it. The two chapters had NOTHING to do with the chapters before. It pretty much just skipped whatever story they had planned, and just said, "The End".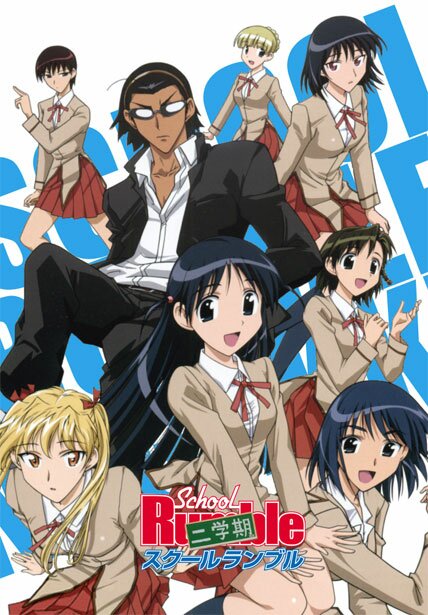 I guess the good news is that they're making School Rumble Z, but I have no idea if its going to continue the original series, or if it takes place some time in the future. Guess I'll wait and see…
Otakon 2008 in two weeks! Gotta start saving money now, to buy new toys at the con.
Sports:
Tuesday me and my other roommate took a trip up to the Lehigh Valley to go check out the Philadelphia Eagles' Training Camp. We got there early at around 9:00 AM and it was already crowded.

It was fun going to come watch the team practice and run drills, and maybe get some autographs every year. The worst part is the heat, which wasn't too bad, around 85 degrees.
---